Michael Rosenthal
Director of Legal & External Affairs for Southern Linc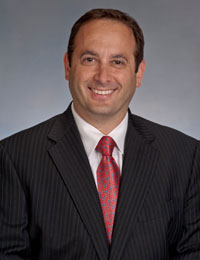 Michael Rosenthal is the director of legal and external affairs for Southern Linc, a Southern Company. In this role, he is responsible for determining regulatory strategy and representing the company before the Federal Communications Commission, U.S. Congress and state legislatures.
He also serves as a member of the Southern Linc executive management team, which outlines budgets and company strategy, and as the compliance officer for Southern Linc and Southern Telecom.
Rosenthal manages a multi-disciplinary departmental staff responsible for numerous projects, including roaming, Universal Service Fund and Enhanced 911 (E911). He oversees management of outside legal counsel in addition to negotiating, drafting and reviewing complex commercial agreements and documents for the company.
Before joining Southern Linc in 1999, Rosenthal held positions as an attorney in the FCC's Wireless Bureau and as counsel to MCI.
Rosenthal graduated with a bachelor's degree in journalism from Northwestern University. He received a juris doctorate and an MBA through the University of Pittsburgh's School of Law and Katz Graduate School of Management joint degree program. He went on to earn a Master of Laws in international and comparative law from Georgetown University Law Center. Rosenthal's executive education includes the Program on Negotiation for Senior Executives at Harvard Law School.