Interworking Solutions: Connecting LMR and LTE Networks
The CriticalLinc™ network supports interoperable LMR and LTE network communications.
Mission critical teams can take advantage of two groundbreaking solutions that enable seamless LMR and LTE network communications over the CriticalLinc network: IntelliLink™ Interworking Solutions and L3Harris® radios with converged LMR and LTE capabilities.
IntelliLink™ Interworking Solutions
IntelliLink is a highly scalable, Windows-based software solution that supports wireless communication between virtually any LMR radio system and Linc Mission Critical Push To Talk (MCPTT), ideal for extending a private network.
Learn More
L3Harris Radios With Built-in LMR/LTE
The Harris XL-185P LMR/LTE Radio is a single-band LMR and LTE land mobile radio. With a durable and ultra-rugged design, this device offers advanced noise cancellation technology and controls that work while wearing gloves.
Learn More
CriticalLinc.™ Where Interoperable Meets Beyond Reliable.
With its beyond reliable design, CriticalLinc is the ideal network for interoperable technologies that support mission critical operations.
Catalyst IntelliLink Interworking Solutions:
Enables standards-compliant LMR-LTE communication
Connects virtually any LMR radio system to LTE MCPTT, including both standards-based and proprietary radio protocols.
Infinitely configurable user interface for group calls between LMR and MCPTT users
Optional line of Mission Critical Dispatch Console Solutions
First responders can use L3Harris Radios and IntelliLink Interworking Solutions for seamless and uninterrupted communications among different crews working together in the disaster area.
When municipal police and fire departments work together in a joint operation, interworking solutions can interconnect respective private radio systems for real-time communication.
Large vehicle fleets are often equipped with different communication technologies. Interworking solutions can integrate these technologies for seamless communication among vehicles and dispatch.
Harris XL Converge Series LMR/LTE Radios: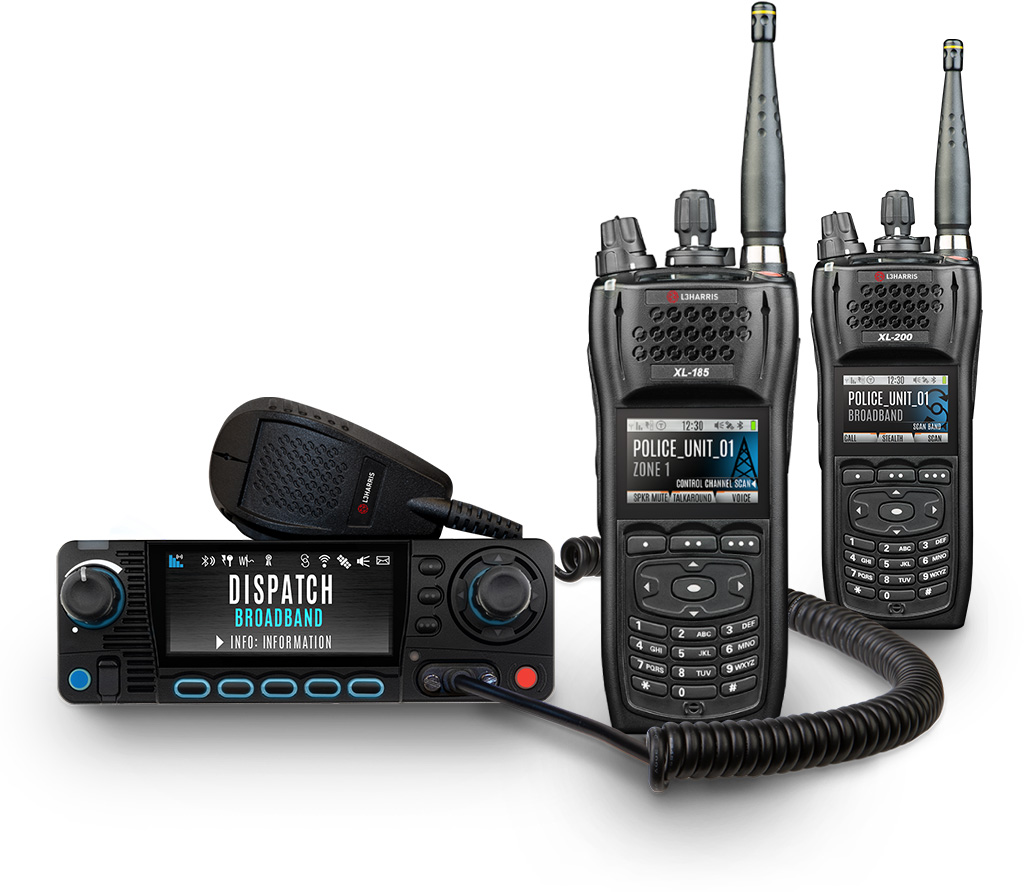 Industry-leading loud audio through its powerful amplifier with woofer and tweeter speakers
Advanced noise cancellation technologies suppress audio feedback for clear communication in a range of conditions
Avoid missed calls through instant recall and replay received audio feature
Compact and ergonomic, this user-friendly device is designed to work even while wearing gloves.
Let's connect about your interworking needs.
Provide your contact information and one of our experts will be in touch soon.
To learn more about Southern Linc products and services, call Customer Solutions at 800-818-LINC(5462).