Paving the way for mission critical LTE
Readying customers for LTE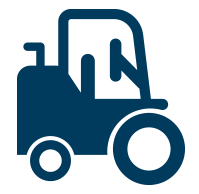 Making progress means making changes. And Southern Linc will be making major progress when the company replaces its existing iDEN network with a new CriticalLinc LTE network next year. The company has been working very hard to make sure that the changes customers experience are as simple and understandable as possible.
To help facilitate a smooth transition, company representatives will be collecting information about customers for the remainder of 2017. Actual conversions are slated to begin early in 2018, and Linc's focus between now and then will be on understanding customers' needs and on making sure they know everything they need to know to efficiently transition to new CriticalLinc LTE service.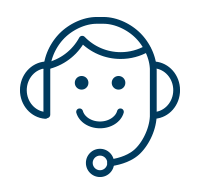 You'll be hearing from Southern Linc
If they haven't already, larger customers who need more coordination will soon be hearing from Linc to gather information to determine the best time and method of transition when the time comes.
According to Shelly deChabert, Southern Linc's LTE transition manager, "There are a number of things that need to occur before we can start conversion. And we need to align the deliverable dates with our customers' preferences so we can come up with a workable schedule."
For instance, would daytime or nighttime be the best time for your conversion? Weekend or weekday? During shifts or between shifts? Linc will also provide information about phones, service plans, moving contact information and more. It's all part of the migration plan to LTE services. Linc representatives will also be working with customers to determine which of the new handsets will suit them best (see the related article, "New handsets for a new network," in this issue).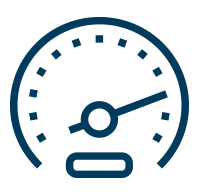 Getting up to speed with LTE
Another important pre-transition task will be educating customers on differences in the new LTE Push To Talk (PTT) service (see the related graphic, "Push To Talk: today's PTT vs tomorrow's LTE PTT," in this issue). As deChabert said, "It's important to note that the PTT service will remain active on iDEN handsets during the transition to LTE service. So, if a subscriber who has already migrated over to LTE needs to talk to a subscriber who is still on the iDEN network, they can use PTT on their old iDEN phone without charge until everybody has migrated to LTE."
"As part of the transition preparation, we'll also be helping customers understand what our LTE offers look like, including our services, our pricing and our products, so they can select the products and services that best suit their needs."
deChabert also emphasized that all this information will be provided well in advance of the transition to LTE.
"We want customers to understand that we are moving to a much better technology that provides opportunities to bring about more advanced services, products and features." It's all part of paving the way toward better ways to communicate through the CriticalLinc LTE network.